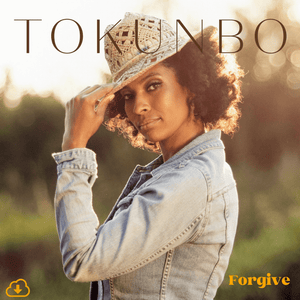 TOKUNBO's new single 'Forgive' is a song of final farewell and solace.
A warm-hearted blend of folk pop and country 'Forgive' was written in lockdown in the face of social distance from loved ones and celebrates the memory of togetherness when hugs were still carefree.
Against the backdrop of a stompy drum groove, earthy bass and blues infused dobro guitar TOKUNBO's soulful velvety voice enwraps the listener like the warm blanket our hearts have been longing for.
This exclusive HiREs audio package includes an mp3 as well as 96kHz WAV (24Bit) version of the song + the full song lyrics in a beautifully designed pdf. Enjoy the full listening experience!
You will be receiving a download link to a ZIP-file.
Lyrics:

Every time you call my name
I feel that I'm whole again
don't want to let you go
I'd move mountains just to feel
what I felt when last
we held each other in our arms