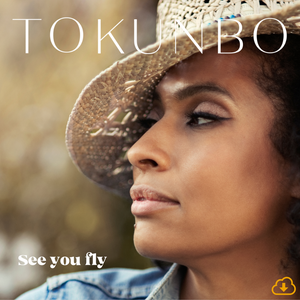 Reminiscent of the great songwriters of the 70s TOKUNBO's tender yet cheerful hymn of encouragement 'See You Fly' makes for a merry song at Christmas time.
Against a backdrop of enticing strings and a traditional piano led band arrangement TOKUNBO's words of fortitude written with her little son in mind make 'See You Fly' one of the artist's most personal songs.
Carol King & James Taylor meet The Carpenters beneath the mistletoe.
This exclusive HiRes audio package includes an mp3 as well as 96kHz WAV (24Bit) version of the song + the full song lyrics in a beautifully designed pdf. Enjoy the full listening experience!

You will be receiving a download link to a ZIP-file.
Lyrics:
'You're my precious light
I want to see you fly
So when the world seems mean

When you feel unseen
Promise you will never lose your faith
Promise me you will never feel ashamed
Even when the days grow dark
And you're losing heart, please know:
You're never on your own
And you'll never be alone'